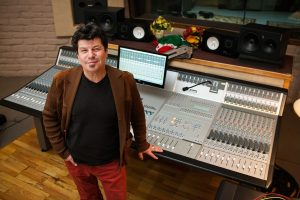 Jono Manson is a prolific singer/songwriter and veteran performer, with a long track record that includes major-label releases as both recording artist and producer. During a career spanning four decades he has performed everywhere from local dives to Madison Square Garden, from house concerts to festival stages. His songs have been recorded by Grammy Award – winning artists and have been featured in major motion pictures, on network television and in national advertising campaigns. He continues to collaborate with a wide range of artists as a co-writer and producer, and as a member of numerous side projects. He also co-owns and operates The Kitchen Sink recording studio in the heart of downtown Santa Fe.
Since moving to Santa Fe in 1992, Manson has been closely connected to the local music community. He has twice been named "Producer of the Year" by the New Mexico Music Awards, and releases from his studio and production clients are consistently honored in numerous categories. This concert will also mark the official release of Jono's new album "The Slight Variations." More reason to celebrate!
There aren't too many degrees of separation between percussionist Wally Ingram and just about every star on stage over the past decade or so. If ever there were a drummer in demand enough to be cloned, it would be Wally! He's been a favorite of everyone from Sheryl Crow and Eric Burdon to Jackson Browne, Bonnie Raitt, David Lindley, James Taylor, Warren Zevon, Crosby, Stills & Nash, Bruce Hornsby, Shawn Colvin, John Trudell and Tracy Chapman. He was also one of the members of the popular Grammy-nominated band Timbuk3.
Wally is also a long-time co-conspirator of Jono's and will be coming to Santa Fe to join his old pal for this very special evening of music.
Date: August 26
Time: 6:00 pm – 8:45 pm
Cost: FREE
9th Annual Petaluma Music Festival @ Sonoma-Marin Fairgrounds, Petaluma / Saturday, August 6th, 2016 / 11:30 AM to 9:30 PM / Jackie Greene ~ Steve Kimock & Friends ~ David Nelson Band ~ The Mother Hips ~ Moonalice ~ Mark Karan ~ David Luning ~ The Sam Chase ~ Joy & Madness ~ The Highway Poets ~ MoeTar ~ Kingsborough ~ The Melt ~ Saffell ~ The Grain ~ Kids 12 and under are free with a paying adult Students 13-17 can purchase $20 tickets at the door. Ticket prices will increase on the day of the festival Sorry, No Refunds or Exchanges. The Petaluma Music Festival is a non-profit festival and all proceeds benefit the music education programs in all Petaluma area schools.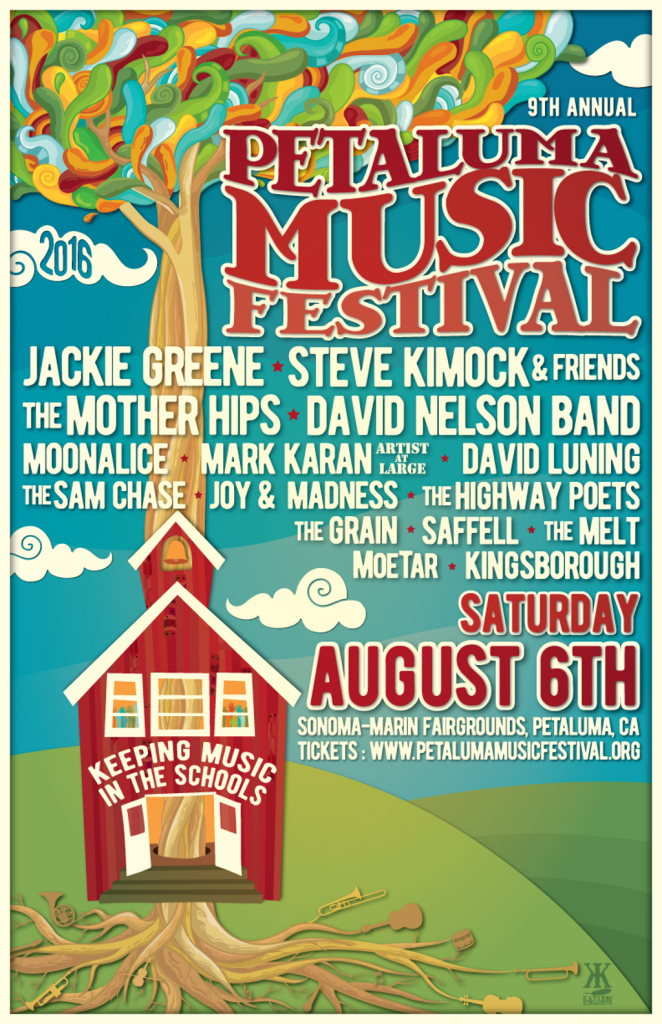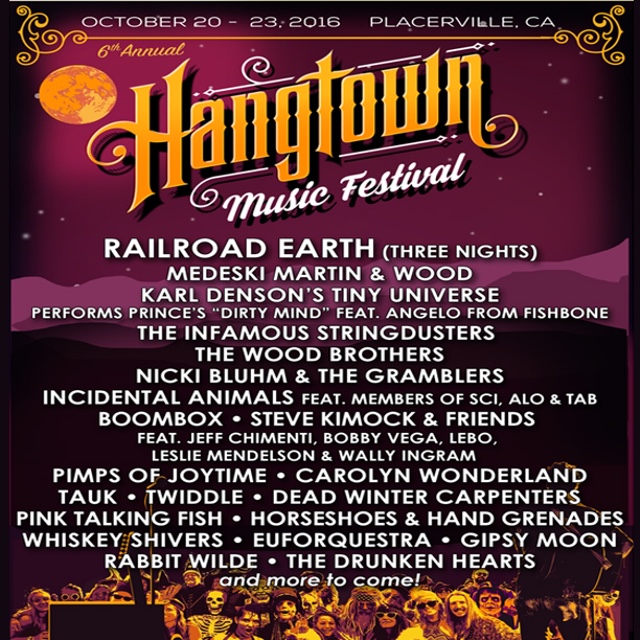 Stoppok featuring Wally Ingram – November 2016 Tour Dates
11/02/16 Wilhelmshaven @ Kulturzentrum Pumpwerk
11/03/16 Hamburg, Germany @ Fabrik
11/04/16 Hamburg, Germany @ Fabrik
11/05/16 Bremen @ Schlachthof
11/06/16 Münster @ Sputnikhalle
11/07/16 Krefeld Kulturfabrik @ Krefeld
11/08/16 Aachen @ Franz
11/09/16 Mülheim an der Ruhr @ Ringlokschuppen
11/10/16 Köln @ Gloria-Theater
11/11/16 Koblenz @ Festung-Ehrenbreitstein
11/12/16 Freiburg im Breisgau @ Jazzhaus
11/13/16 Karlsruhe @ Tollhaus
11/14/16 Nürnberg @ Hirsch
11/15/16 Leipzig @ WERK 2 – Kulturfabrik
11/16/16 Erfurt @ HsD/Gewerkschaftshaus
11/17/16 München @ Ampere im Muffatwerk
11/18/16 Burglengenfeld @ VAZ – Veranstaltungszentrum
11/19/16 Bensheim @ Musiktheater REX
11/21/16 Stuttgart @ Theaterhaus
11/22/16 Ulm @ Theatro
11/23/16 Wuppertal @ LCB Live Club Barmen
11/24/16 Hannover @ Kulturzentrum Pavillon
11/25/16 Berlin @ Postbahnhof
11/26/16 Marburg @ Kulturladen
11/27/16 Bochum @ Zeche
For more info on Stoppok: http://www.stoppok.de/
EAGLES OF DEATH METAL PLAY IT FORWARD CAMPAIGN ROUND THREE
ELTON JOHN, BECK TEAMED WITH MEMBERS OF THE STROKES & MORE LAUNCH THIRD WAVE OF COVERS OF EODM'S "I LOVE YOU ALL THE TIME" AVAILABLE TODAY
Artists Covering The Song To Donate Their Proceeds To The Sweet Stuff Foundation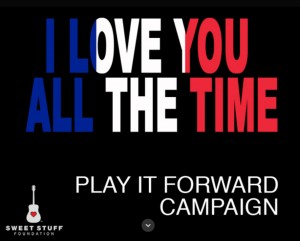 http://playitforwardeodm.com/
Eagles Of Death Metal has announced the release of the third round of the Play It Forward EODM Campaign that debuted December 18, 2015 with its first helping of covers of "I Love You All The Time" from the band's current album Zipper Down.
As before, the band pledges to donate 100% of its publishing income from every cover sold to The Sweet Stuff Foundation, the non-profit organization founded in 2013 by EODM co-founder Joshua Homme to provide assistance to musicians and their families in times of need, as well as musical education and gear for the next generation. Participating artists were once again asked to donate the money generated from sales of the song to the charity. iTunes, Prime Music, Spotify and TuneCore Digital Distribution are also donating proceeds.
The Play It Forward EODM Campaign was first inspired by none other than Duran Duran who reached out with an immediate and sincere act of musical solidarity in the aftermath of the November 13, 2015 attacks in Paris that took so many lives at Eagles Of Death Metal's show that night at Le Bataclan: Spurred by a fan-led campaign to push Eagles Of Death Metal's cover of Duran Duran's classic "Save A Prayer" to #1 in the UK, Simon LeBon tweeted that the new romantic icons would donate their share of royalties from the track to charity.
In the weeks that followed, Eagles Of Death Metal asked artists the world over to cover "I Love You All The Time," pledging to donate 100% of its publishing income to The Sweet Stuff Foundation. With invaluable support from TuneCore, the first wave of "I Love You All The Time" renditions were made available, with contributions from artists as diverse as Florence + The Machine (featuring The Maccabees), Kings Of Leon, Savages, My Morning Jacket, Imagine Dragons, Jimmy Eat World, the Dean Ween Group and more. On January 22, 2016, a second wave was released, with versions from Matt Cameron, Petra Haden, Nada Surf, Chelsea Wolfe and a dozen others.
And now a third round of covers is available. Contributions from none other than Elton John as well as a special collaboration from The Strokes' Fabrizio Moretti and Nick Valensi featuring Beck—the full list of participants in alphabetical order is:
ARCAVES
CECILY JONES
CHASED BY KARMA
DUKES OF NEW YORK
ELTON JOHN
FABRIZIO MORETTI & NICK VALENSI OF THE STROKES, FEATURING BECK
FASTER PUSSYCAT
JENN BOSTIC
LOOSE JOINTS & MYSTIFIED
THE MUFFIN HEADS
NEW TOWN KINGS
RAD PITT
SLUGWORTH
STOPPOK (FEAT. REGGIE WORTHY, WALLY INGRAM & SEBEL)
SUGARFOOT
Those wishing to donate should go to http://playitforwardeodm.com/ for information on how to do so.
With cooperation from Fondation de France:www.fondationdefrance.org and FENVAC: www.fenvac.org, Play It Forward EODM Campaign donations to Sweet Stuff will aid the surviving family members of those killed in the November 13 Paris attacks—as well as the family of slain EODM crew member Nick Alexander. For more information on The Sweet Stuff Foundation, go to www.thesweetstufffoundation.org.