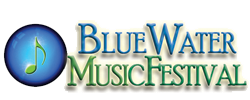 Wally & David Lindley REUNION at Blue Water Music Festival! March 30th, 2014 and tickets are available now!
Other bands include:
Adam Lasher, Barefoot Kindred, Members of Honk, Denny White, Jason Feddy Band, Jeff Crosby and the Refugees, Soul Deep (w/Chris Whynaught), Missiles of October, Moonshine, O'Malley Jones & The Keep It Real, Robert Jon & The Wreck, Salty Suites, Sasha Evans Band, Shaena Stabler, Vinnie & The Hooligans, Aloha Radio, Common Sense (w/Nick "I"), The Higgs, Ken Garcia Band w/ Anesha & Ray, Kevin Miso, James Clay Garrison & The Giant Peach, Pato Banton, Toulouse Englehardt, American Reggae Hall of Fame w/a Rebel Rockers & Redz Tribute, Soul Rebel Alliance w/Frame of Mind & The Kalama Brothers, Trevor Green, World Anthem Band
Eric Burdon has put together a new band to tour as Eric Burdon & The Animals. The Rock & Roll Hall of Fame singer/songwriter (The Animals, WAR) has teamed up with percussionist Wally Ingram (Sheryl Crow, Jackson Browne), Eric McFadden (guitar), Billy Watts (Guitar), Tony Braunagel (Record Producer/Drums), Terry Wilson (Bass), Teresa James (Vocals, keys) and Red Young (Organ/Keys). The group will hit the road in support of Burdon's new album 'Til Your River Runs Dry, though they will also be playing a mix of new and old material, including classic songs by The Animals and WAR.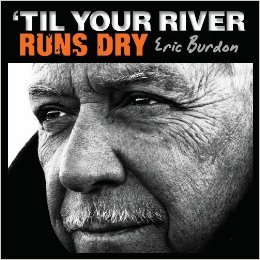 Eric Burdon has the following confirmed dates remaining:
Check out the album promo video below, then head over to the gigs page for all of Wally's upcoming shows with Eric.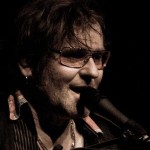 The musical direction Stoppoks can be described as a mix of folk, blues and rock, the multi-instrumentalist and singer with guitar, banjo and waldzither combined with German lyrics to a proprietary blend. The mixture is sometimes provided with reggae, funk or West Coast elements. In addition to his sovereign acoustic and electric guitar playing his presented with "schnoddriger" voice pithy rhymes are characteristic. His own or sometimes in co-production with Bernie Conrad or Danny Dziuk written texts are characterized both by practice-oriented satire, but also by reflection.
Visit Stefan Stoppok's website here.
Where: The Mint (Los Angeles, CA)
When: Wednesday 01/08/14
Show Time 9:00 PM (Doors open at 08:00 PM)
$12.00 – $15.00
21 & over
Seth Ford Young: Bass (Edward Sharpe & The Magnetic Zeros, Tom Waits) Wally Ingram: Drums, Stewart Cole: Trumpet/Percussion (Edward Sharpe & The Magnetic Zeros) SPECIAL GUESTS: Tom Freund, Lantz Lazwell BUY TICKETS
Eric McFadden: Eric McFadden is a guitar-playing virtuoso. He has toured the world both as a solo artist, as well as traveling with funk legend George Clinton (Parliament/Funkadelic), and rock legend Eric Burdon (The Animals). McFadden is a member of the new supergroup, TEN alongside Thomas Pridgen (Mars Volta) and Norwood Fisher (Fishbone). McFadden has toured extensively with the Eric McFadden Trio (EMT), which features bass phenomenon James Whiton (Tom Waits) and the great Paulo Baldi (Cake, Les Claypool). Eric is also a member of the all-star band, Stockholm Syndrome, which also includes notable players such as Dave Schools (Widespread Panic), Jerry Joseph (Jack Mormons), Wally Ingram (Sheryl Crow) and Danny Louis (Govt Mule). READ MORE
Wally will be back on the road in Hawaii with the David Nelson Band for a tour in January.  Ticket and availability details will be available soon on the David Nelson Band website.  In the meantime, check out the dates below then take a look at some of the pictures from 2013′s Hawaii Tour.
For more info on the David Nelson Band: http://www.nelsonband.com