Eric Burdon has put together a new band to tour as Eric Burdon & The Animals. The Rock & Roll Hall of Fame singer/songwriter (The Animals, WAR) has teamed up with percussionist Wally Ingram (Sheryl Crow, Jackson Browne), Billy Watts (Guitar), Tony Braunagel (Record Producer/Drums), Terry Wilson (Bass) and Red Young (Organ/Keys). The group will hit the road in support of Burdon's new album 'Til Your River Runs Dry, though they will also be playing a mix of new and old material, including classic songs by The Animals and WAR.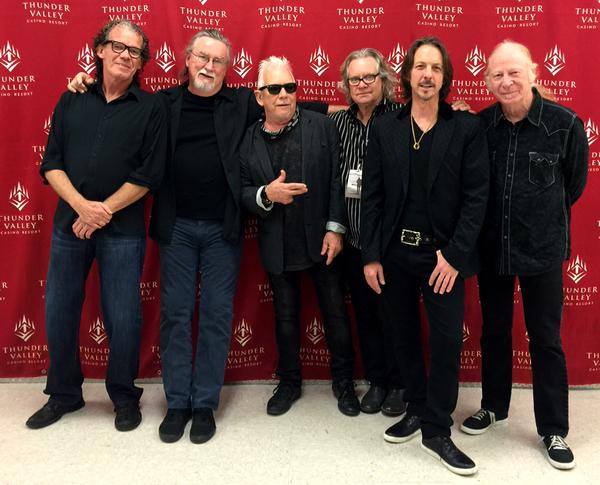 Eric Burdon has the following confirmed dates remaining:
Check out the album promo video below, then head over to the gigs page for all of Wally's upcoming shows with Eric.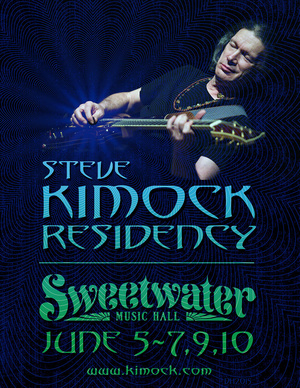 Wally to join Steve Kimock at Sweetwater Residency – June 9 & 10! Join Steve Kimock for his June residency at the Sweetwater Music Hall…featuring full band shows, acoustic, solo and more… with special guests throughout the week. Get your tickets early as these typically sell out quick!
Sweetwater Music Hall
Mill Valley, CA
Tuesday June 9 + Wednesday, June 10, 2015
All Ages
$40 Advance/$45 Day of show
BUY TIX
The Papa Mali All-Star Band (w/ Wally Ingram) – June 5th – Haiku, HI
Friday June 5th!! Mark it down in your calendar! This is an event not to be missed!! Once in a while a show comes to this island with all the makings of an epic celebration. This is one of those times!! With artists coming all the way from New Orleans and San Francisco, brought together with the beautiful community of the North Shore, we're excited to present @ Maui Sacred Earth, a Celebration of Gemini. A fun filled psychedelic evening of dancing, live music, and a one of a kind live musical tie dyed fashion show brought to you by Jammin on Haight, Warrior Within, and introducing Dyezigns swim wear (made in Maui by Luis Diaz and Indie Attire). On the stage and shaking our bones will be Papa Mali and his "star studded" all- star band featuring, Papa Mali (7 Walkers), Barry Sless, Mookie Seagal (Dave Nelson Band), Wally Ingram (David Lindley), Hutch Hutchinson (Bonnie Raitt, The Neville Brothers). Opening will be Maui's own Kanekoa and Sweet Yum Yum Beets. Very special guest TBA!! Lazar light show provided by Dreamer. There will be a performance by DP, a Gemini blessing with Makamae and Alana Cini, face painting, live painting, you, and a lot more!! And for all who are Gemini, there will be a door prize waiting for you upon arrival! This is a Feel Free to Freak Freely event. So feel free to freak freely! It's time to celebrate!!
$30 pre sale (limited) www.papamali.eventbrite.com
$40 @ the door
Farm to table fresh picked vegan Thai dinnerAvailable 6:00-7:30 $25 ($20 kama'aina)
Chai and chocolate bananas 7:30-10:00
@ Maui Sacred Earth4505 Hana Hwy, Haiku, Hi 96708See you there!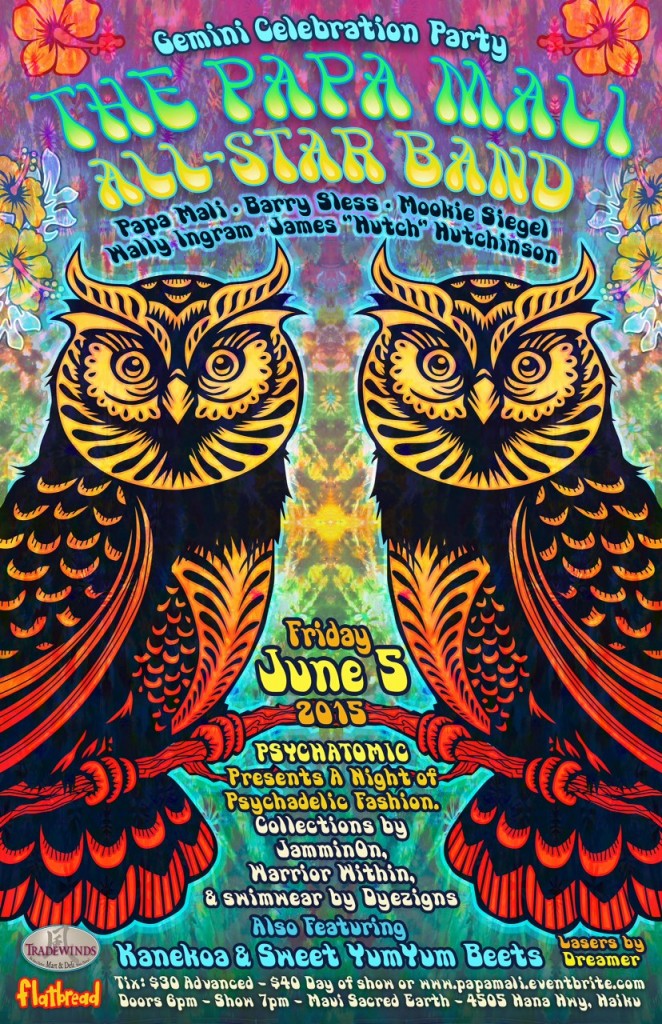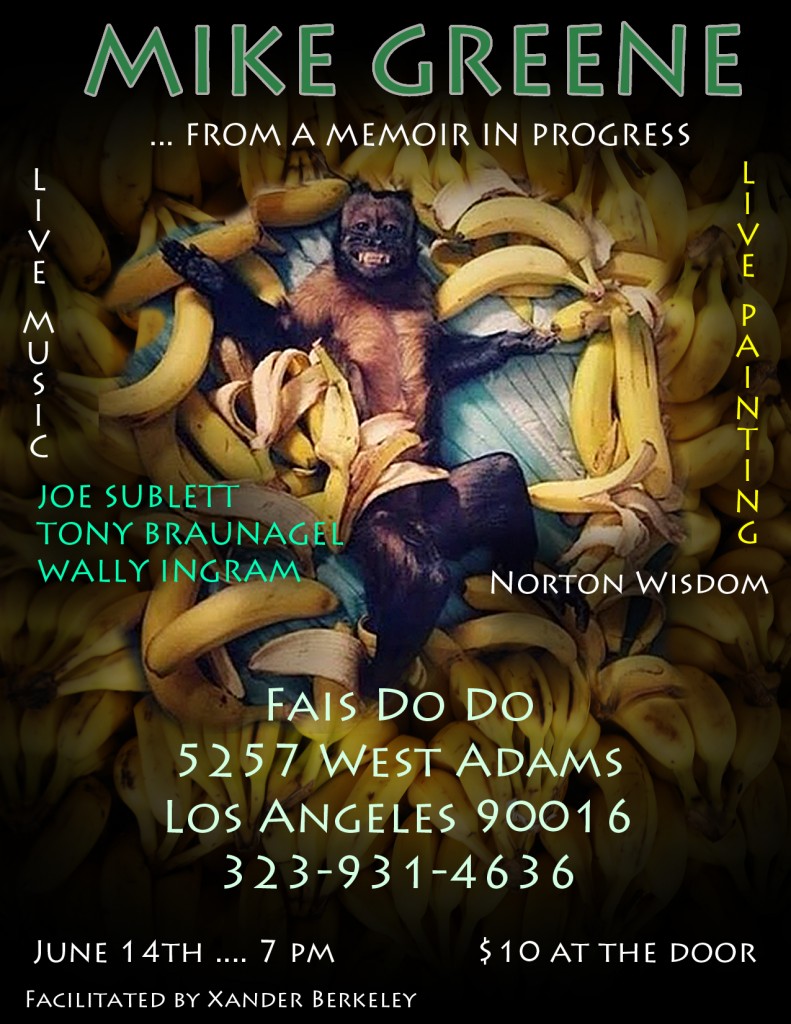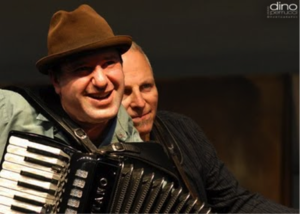 Wally has a cool/new gig confirmed while he is home on a short break from Eric Burdon & the Animals!
JAWG Featuring Joe Cabral, Alex McMurray, Wally Ingram, Glenn Hartman
May 29 Doc's Lab presents New Orleans super group JAWG featuring multi-instrumentalist Joe Cabral, singer/songwriter Alex McMurray, drummer Wally Ingram and accordionist Glenn Hartman. This band combines a wide range of styles and talents. Cabral known for his work on saxophone with New Orleans Tex-Mex group, The Iguanas, on bass and horns. Singer and guitarist McMurray is a great composer and prolific musician who fronts his own groups including Tin Men, Royal Fingerbowl and the Write Brothers. Ingram is a first call drummer who has played with Sheryl Crow, Jackson Browne and currently Eric Burdon. Hartman leads the gypsy revival group the New Orleans Klezmer Allstars and performs as a sideman with many groups in the Bay Area.
Cabral and Hartman's set with the Klezmer Allstars at NO Jazz Fest last week was picked by David Fricke of Rolling Stone as one of his highlights of the weekend 
read here!
 This will be a night of music and stories that will draw from the depth and breadth of their collective careers.
@ Doc's Lab – San Francisco, CA
May 29th, 2015
Time: 8PM + Tix: $15/$20 {BUY TIX}
@ McCabes – Santa Monica, CA
May 31st, 2015
Time: 8PM + Tix: $20 {BUY TIX}
@ The Hummingbird – Fairfax, CA
June 1st, 2015