Wally Ingram is to perform with Tom Freund for the Hug Trees Project – June 21 @ The Grove in Los Angeles, CA. "Hug Trees" is a cool children's  album put out by Wally's dear friend Tom Freund. Read below for the all of the info on Hug Trees!
"Hug Trees" is born out of a father, Tom Freund, finding himself composing songs for and with his daughter, Delilah. Whether it was when she was a baby being pushed in a carriage or a four year old jumping on the bed, the tunes flowed out of Tom for his muse. "Hug Trees" also represents a striving for an eco-friendly outdoor environment and community that we wish for our kids to have for future generations to come. The beauty of music is that it is a means to tap into nature's energy in a fun and meaningful way.
Tom Freund and Friends featuring Abra Moore, Brett Dennen and Victoria Williams
What comes in 11 parts and features a dog, cat, lion, apple tree, frogs and a cake? (READ MORE)
Eric Burdon has put together a new band to tour as Eric Burdon & The Animals. The Rock & Roll Hall of Fame singer/songwriter (The Animals, WAR) has teamed up with percussionist Wally Ingram (Sheryl Crow, Jackson Browne), Billy Watts (Guitar), Tony Braunagel (Record Producer/Drums), Terry Wilson (Bass) and Red Young (Organ/Keys). The group will hit the road in support of Burdon's new album 'Til Your River Runs Dry, though they will also be playing a mix of new and old material, including classic songs by The Animals and WAR.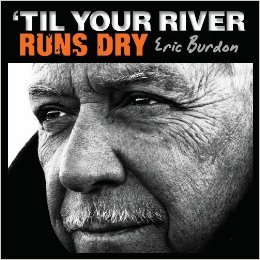 Eric Burdon has the following confirmed dates remaining:
Check out the album promo video below, then head over to the gigs page for all of Wally's upcoming shows with Eric.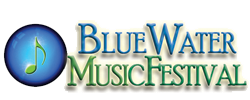 Can you believe it's been 10 years!?!?!? Thanks to the  Blue Water Music Festival in Laguna Beach, CA for bringing together two old friends – David Lindley & Wally Ingram - to play music again. Let's do it again sometime soon!
Other bands at this year's Blue Water Music Festival include: Adam Lasher, Barefoot Kindred, Members of Honk, Denny White, Jason Feddy Band, Jeff Crosby and the Refugees, Soul Deep (w/Chris Whynaught), Missiles of October, Moonshine, O'Malley Jones & The Keep It Real, Robert Jon & The Wreck, Salty Suites, Sasha Evans Band, Shaena Stabler, Vinnie & The Hooligans, Aloha Radio, Common Sense (w/Nick "I"), The Higgs, Ken Garcia Band w/ Anesha & Ray, Kevin Miso, James Clay Garrison & The Giant Peach, Pato Banton, Toulouse Englehardt, American Reggae Hall of Fame w/a Rebel Rockers & Redz Tribute, Soul Rebel Alliance w/Frame of Mind & The Kalama Brothers, Trevor Green, World Anthem Band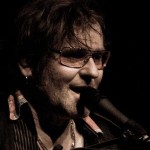 The musical direction Stoppoks can be described as a mix of folk, blues and rock, the multi-instrumentalist and singer with guitar, banjo and waldzither combined with German lyrics to a proprietary blend. The mixture is sometimes provided with reggae, funk or West Coast elements. In addition to his sovereign acoustic and electric guitar playing his presented with "schnoddriger" voice pithy rhymes are characteristic. His own or sometimes in co-production with Bernie Conrad or Danny Dziuk written texts are characterized both by practice-oriented satire, but also by reflection.
Visit Stefan Stoppok's website here.